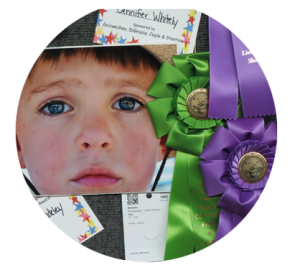 There are a few things you can do to make entering the Home Arts Competitions quick and easy... really!
Read the Premium List! Study the rules, understand which classes work best for the things you'd like to enter, prepare your exhibit for display according to the department rules. The more time you spend with this up front, the less time you'll spend checking in.
Enter online - it's easy and it will save you a lot of time.  Make an entry for everything you are even considering entering... every single thing. You can keep adding entries online right up until midnight August 30th.  We will print out your exhibit tags the morning of August 31st, and when you check in and pick them up you can throw away the ones you don't use.
Utilize the Wednesday evening exhibit check-in hours.  There are far fewer people in line Wednesday night and it will go very quickly for you.  Even if you're not ready to bring in your exhibits Wednesday, you can still pick up your tags and bring them in with your exhibits on Thursday.
Plan on picking up your premium money Saturday.  There's always a big line for premium payouts Monday afternoon, but we pay our winners as soon as we figure out how much they've won and have the premium payout box available Saturday, Sunday and Monday. Check back in at the Home Arts building so that you can have some money in your pocket when you walk around the Fair.