ELKO COUNTY FAIR
August 25th – September 4th, 2023
LABOR DAY WEEKEND
Thank you to our 2022 Elko County Fair Sponsors!
Fun at the fair
The Elko County Fair, in its 102nd  consecutive fair, has been mixing families and fun. With several different events and a variety of entertainment, there's something for everyone to enjoy at the fair. We have everything from crafts and critters, to live music and fair food, horse racing and the Stock Horse Show, and so much more! You won't want to miss the funfest, so join us! Come finish out your summer with your friends and family at the Elko County Fair – Labor Day Weekend.
Guest Information
There's so much to see and so much to do at the Elko County Fair! Here, you can purchase tickets, and find more detailed information on Fair events and other activities. We've created a full schedule of events that you can enjoy at the Fair, as well as a map showing where all the excitement is happening. We've also included lodging information for our out-of-town guests, though it might be difficult to find time to sleep with all of the fair fun going on! Click the "Guest Info" button to get your tickets to the Fair today!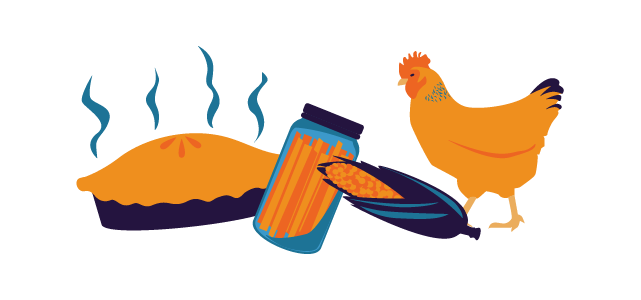 Make it, Bake it, Grow it, Show it!
BECOME AN EXHIBITOR
One of the best ways to enjoy the Fair is to be an exhibitor. Here you can get information on entering any of the hundreds of contests we have here at the Fair. Choose from home arts exhibits, the Cowboy Color Chase, the Stock Horse Show, horse racing, the parade, any of the family fun competitions, and much more. There's a contest for everybody at the Elko County Fair!
For more than 100 years, hundreds of volunteers and dozens of local businesses have teamed up to bring you Nevada's most entertaining end-of-summer event. With various events to take part in, there truly is something here for everyone to enjoy!
We welcome you to join us as a contestant, a guest, a volunteer or as a sponsor. There are all kinds of ways you can get involved in YOUR hometown county fair, so join us! We can't wait to see you there!