August 26th, 2014 by ocgdev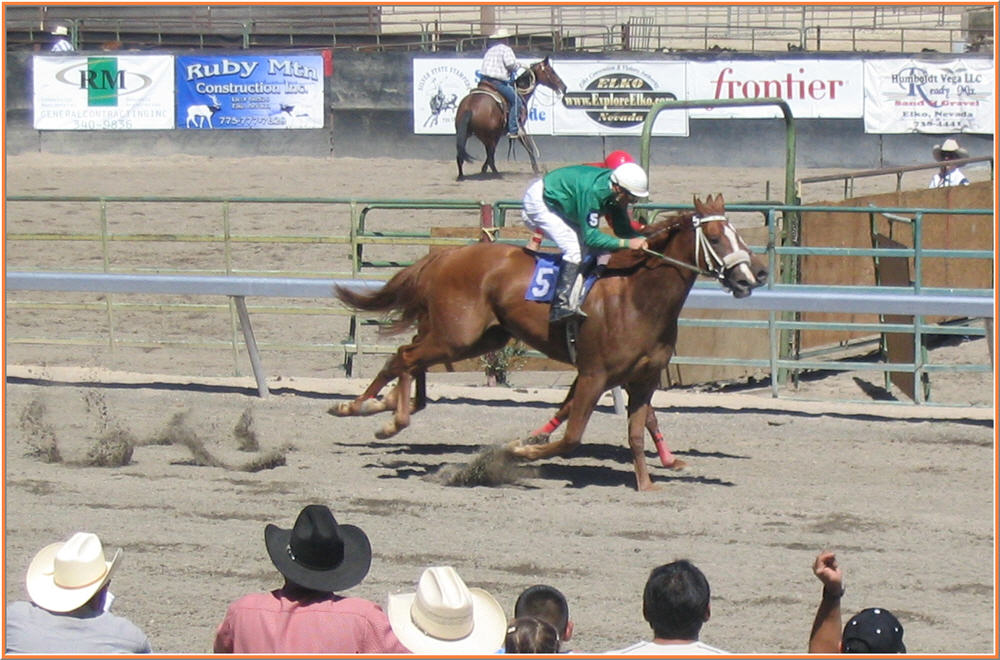 Summer is almost gone, and Labor Day weekend is just around the corner. So saddle up partner, and get ready for the annual Elko County Fair. Whether you're competing in one of our events or just going to mosey around the range, there's sure to be something you'll enjoy!
This year is going to be great! We'll be featuring horse races, a stock horse show, home-arts exhibits, 4-H'ers, carnival rides, food, games, music, dancing, a 5K color race/walk, and an all new "Cow Pony" relay race.

Take a step back in time with our horse races and stock show.
Feel the ground rumble while hooves pound the dirt and kick up dust as they race to a finish. Or watch some of the most talented riders and horses work in tandem and execute amazing tricks.
Show off your homemade arts and crafts and homegrown produce, competing against other local folks for money, prizes, and of course the chance to toot your own horn!
Stop by the 4-H Barn and get a glimpse of Elko's youngest doing some last minute primping and showing of their animals before the competition begins. Then, don't forget about the livestock sale in the Auction Barn where the kids will sell their animals to local businesses and feel the reward that only comes from hard work and dedication.

Pick up a wrist band and enjoy unlimited turns on any of our 16 rides.
Test your luck on some of our carnival games, and win big!  Don't forget to enjoy some of the most tasty and interesting fare around.
Dance the night away, join a pie-eating contest, or just sit down a bit and relax with some toe-tappin' music at the Newmont Family Fun Stage.
The Elko County Fair runs from picks back up this Thursday August, 28th through September 1st, so come out and bring your sense of adventure!
Check out the fair schedule for exact times and locations here and if you need any more information, don't hesitate to shoot us a message or give us a call 775-738-3616.