Special Events
Family Fun Competitions
This is where the old-time fair time fun happens!  Pie eating contests, best beard competitions, the diaper dash, dance competitions and more!  Come to the Newmont Family Fun Stage, on the Elko High School lawn across from the Welcome Arch, and enter the competitions on the spot.  We have fun for the whole family – there's something different every day!
Cowboy Color Chase
Come on down to the Fair Friday morning for a crazy and colorful Fair event – the Cowboy Color Chase, a 5K run and walk beginning and ending at the Fairgrounds welcome arch. You'll laugh and laugh as you layer color on color, at special "color stations" along the route. When you're done with the route, join your fellow "chasers" in the Elko County Fair Parade, and then spend the afternoon having fair time fun in a special "colorful" spot in the stands! Admission Friday is half price for everybody wearing their color. It must be seen to be believed! Thanks to our friends at Ruby Mountain Relay for organizing this event.
Click here to enter online – this chase is for everybody!
Fair Parade
Here's your chance to be a part of a long-time Elko tradition… the Elko County Fair Parade, organized by the Elko Host Lion's Club.  The parade steps off at 11:00 AM and winds its way through downtown Elko.  If your group or business wants to build a float, enter a performance group, or just wave and throw candy to the kids – we'd love to have you!
Click here to download the Elko County Fair Parade Entry Form!
Commercial Vendor Area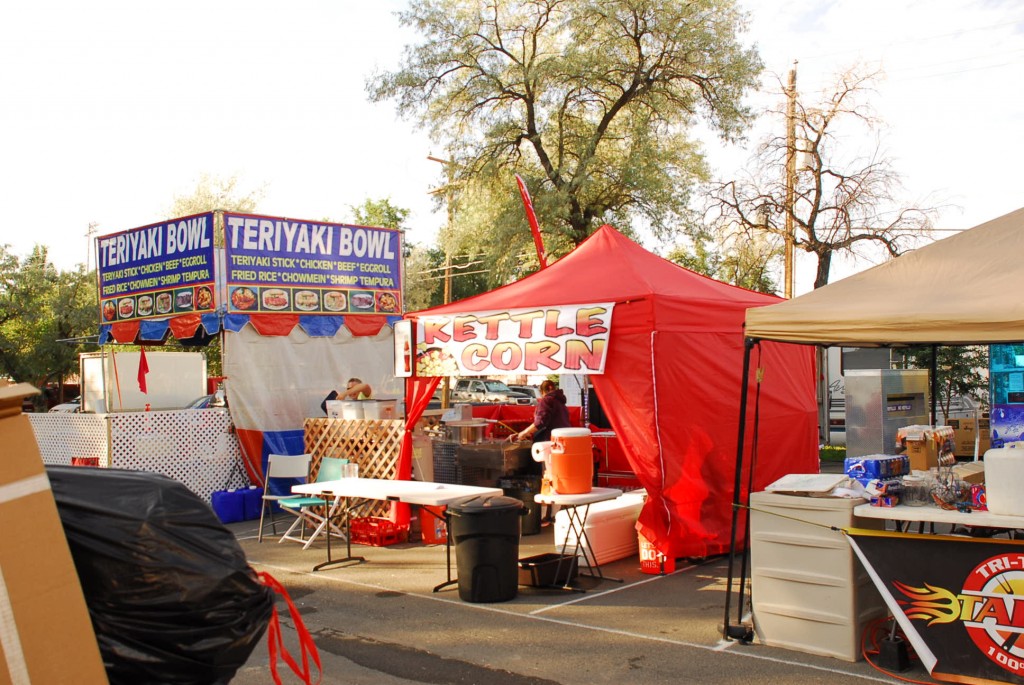 Get your product or service in front of thousands of enthusiastic Fairgoers by exhibiting at the Elko County Fair. The Fair draws largely from Elko County, with an attractive demographic that's demonstrably ready to spend money at the Fair.
Click Here to download a vendor application and manual for the Fair, containing regulations for exhibiting with us.